Jimmy V's Osteria + Bar
Located within Sheraton Raleigh Hotel is Jimmy V's Osteria + Bar, an Italian-American Raleigh Restaurant that features traditional comfort foods made with locally grown ingredients. Jimmy V's serves breakfast, lunch and dinner so you can start the day with cinnamon pecan pancakes and finish it with a wood-fired pizza. Ourhas created a menu that emphasizes sharing, so guests can bond with their colleagues, friends and family. This fun and energetic atmosphere makes Jimmy V's the perfect place to watch the game, spend time with family, or enjoy a cocktail and small bites on the outdoor patio.
For Jimmy V's Osteria + Bar menu and hours of operation, visit the full website.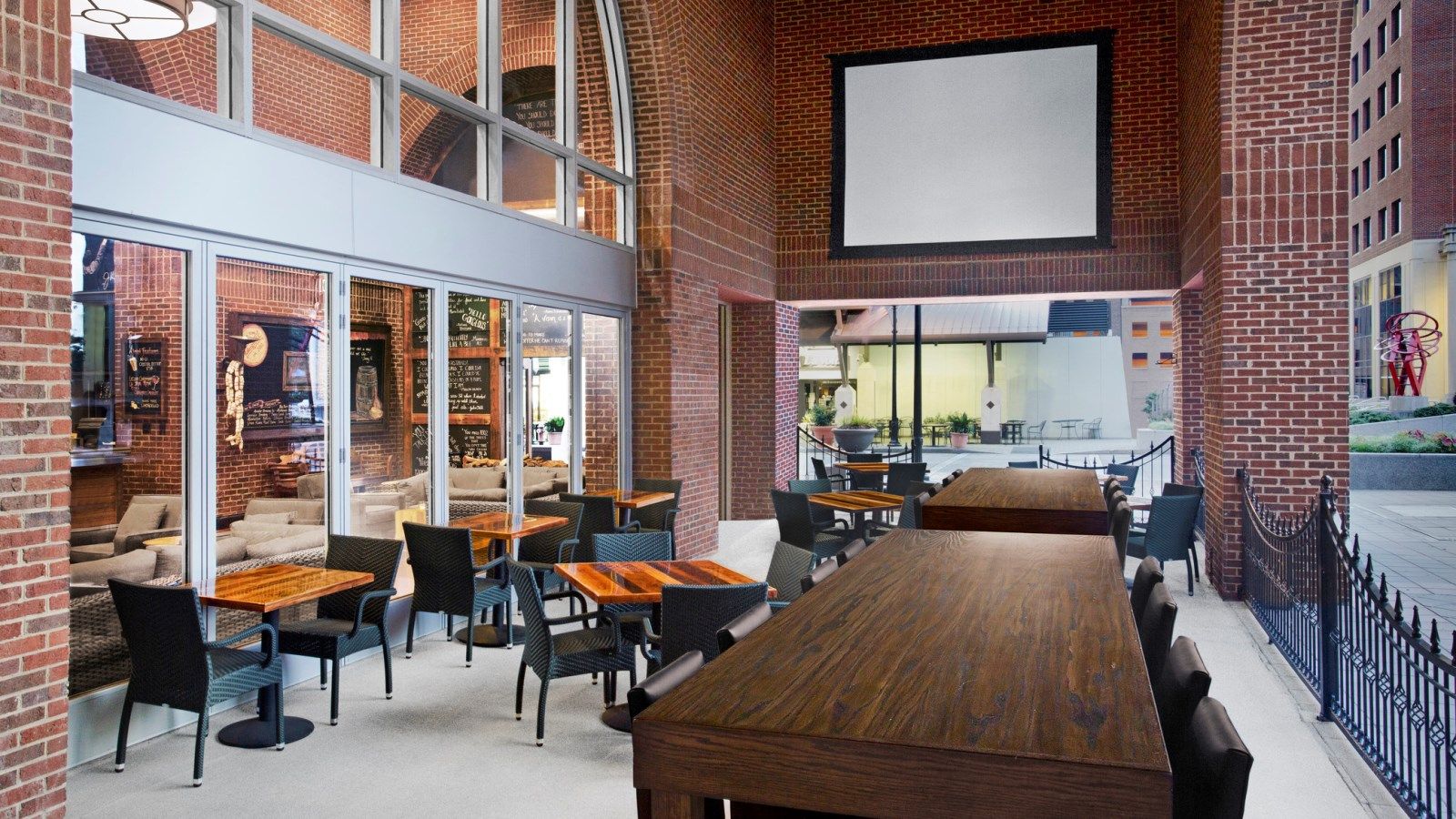 Café Sienna
The revitalized Sheraton Raleigh Hotel features Café Sienna, located in the lobby. This new addition is the ideal place to meet up with friends and other guests while enjoying a cup of coffee to start the day off right.
In-Room Dining
You will find a full dining selection to please every palate in the comfort of your Raleigh hotel room. Serviced by our in-house restaurant, Jimmy Vs Osteria +Bar, you'll have the full selection of our breakfast, lunch and dinner options.
In Room Dining is available:
Sunday-Thursday: 6:30 am-10pm
Friday & Saturday: 7am-11pm