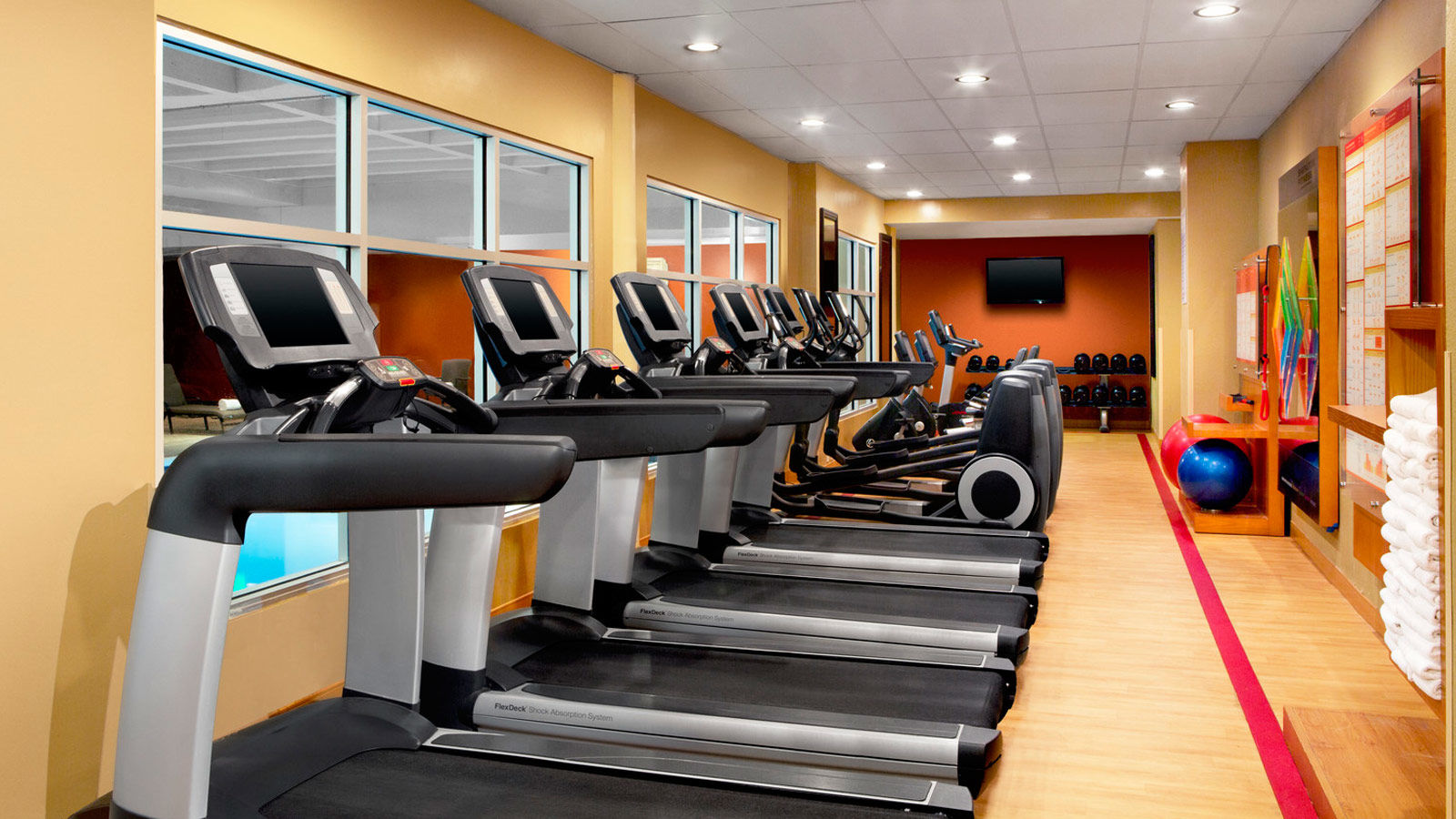 When traveling often, recreation and exercise can be an important part of any guest's well-being. Sheraton Fitness Center takes the standard fitness room and turns it upside down, offering the latest conditioning equipment along with nutritional information and workout programming.
Our fitness center is complimentary, open 24/7, and is located on the lower lobby level to the left of the escalator.
We are providing guests with the tools and information they need to perform at a high level - no matter where their travels take them.
Strength-training machines, weight benches & free-weights
Life Fitness Signature Series cardio equipment pieces
Locker rooms and showers with bath amenities & towels